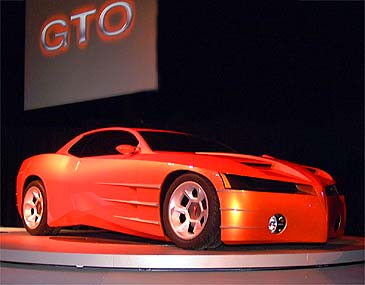 GTO concept car


Welcome to my website. My name is Tom, and if you
haven't figured it out by now, I like cars. I like reading
about them. I like looking at them, and I especially like working on them.
I am currently restoring a 1969 Pontiac GTO. It was
in pretty good shape when I bought it three years ago,
but I decided to make it even better. So far I have
rebuilt the engine and the front suspension. The interior needed some work so I have installed new seat covers
and headliner. I had the car repainted last year to the original color, which is Liberty Blue.
One comment I get wherever I drive this vintage muscle car is "I had one of those a long time ago and I
wish I still had it". I just grin and nod knowingly, because
I also have experienced the pain of letting one get away from me.
I am a member of The Star City Pontiac Club, based
in Roanoke, Virginia. It is a chapter of the Pontiac Oakland Club International. As a chapter we sponsor an
all Pontiac car show every fall and a Pontiac, Buick,
Oldsmobile show in the spring.
I have included a few links below related to my love
of cars. Enjoy!


Pontiac-Oakland Club International

Pontiac Historical Services


back